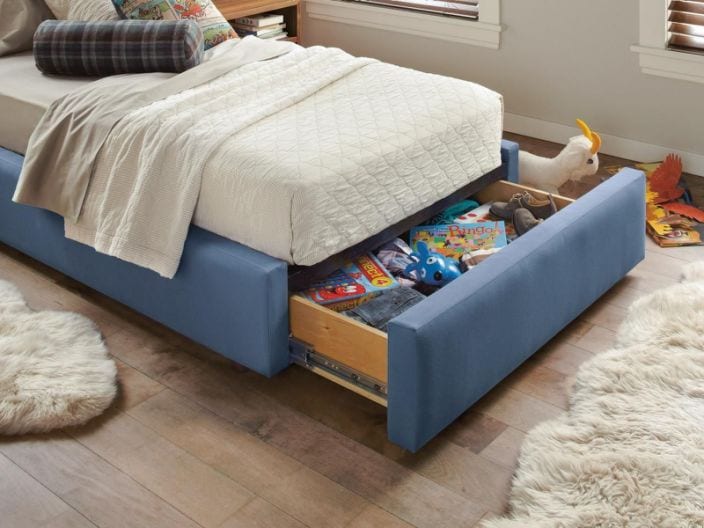 Whether or not you read Marie Kondo's wildly popular book The Life Changing Magic of Tidying Up, one of the best things you can do for your home in the new year is to implement a "no clutter" policy. For me, this meant purging, purging and more purging.
My biggest take away from Marie's book was her advice to get rid of absolutely anything in your home that does not "spark joy." This isn't foolproof as it's hard to think of a broom or a file folder as sparking joy, but I found it worked pretty well while cleaning out my closet. Photo courtesy of Room & Board. RELATED: 15 Things You Should Get Rid of Right Now
It's easy to remember to tackle things like exercise, diet and business goals, but what about resolutions for your home?